Facebook changes its name!
The CEO of Facebook has officially announced that the name of his company, which
currently groups together various social networks such as: Facebook, WhatsApp,
Instagram and Messenger, changes its name, this, the result of a development that has
been working for some time and that has to do with Virtual Reality; He even describes
what will come to supplant the Internet as we know it today. In some previous
rehearsals or simulations, Mark unveiled 3 "virtual spaces" which call themselves:
Horizon Home, Horizon Worlds and Horizon Workrooms. In these spaces, people
will be able to meet, coexist and even make purchases (from a virtual perspective) with
the lenses that the company has previously published called Oculus.
Facebook as we know it will continue to exist, however it will now be part of the Meta
company product group, which is the new name Mark is assigning to the company. The
name Meta, is subtracted from the named metatarsal that is Mark's proposal about the
new way of living the internet, something new as we know it today.
The first step of this new stage in the company, now called Meta, will be the projection
of the already known Ray-Ban Stories, which are not only normal, standard lenses, but
will be complementary devices of smartphones with functions already known as
cameras. , microphone or headphones.
We will be looking forward to these new products and living the exciting new sensations
that will result from having used them.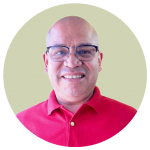 Oscar Garcés
CHIEF EXECUTIVE OFFICER

Our presence has expanded in recent years, we want to serve you in a globalized way.
Sign up for our newsletter
althek © 2019-2022 | All rights reserved.